Regular price
Sale price
€19,90 EUR
Unit price
per
Sale
Sold out
This Glowberry set is made from soft gel which looks completely different from the plastic fake nails. 
Those gorgeous press-on nails offer a protective building gel finish so that you are able to do everything you normally would, such as typing, gardening, housework, or playing with your pet.

Wear them for up to 14 days straight or only a few days - you decide.
Why you will love us

We are proud to say that our press-on nails are not like the typical thin and flimsy plastic ones. Each Glowberry set is made of high-quality soft gel which is durable and natural. They are easy to apply and look absolutely gorgeous!
What's included

Nails in 15 different sizes in the box ensure a totally custom fit, plus we give you everything needed for the prep! Each set comes complete with instructions, a storage box, nail glue, adhesive tabs, a double-sided nail file, a cuticle stick, and a cleansing prep pad.
Shipping & Returns

Shipping

All orders ship within 3 working days from our warehouse in Tallinn.

Returns

We hope you'll love your new Glowberry nails and never want to go back to expensive manicures again. However, if for any reason you are not satisfied with your purchase, we offer a 14-day return policy for new, unused, and unopened nails.
View full details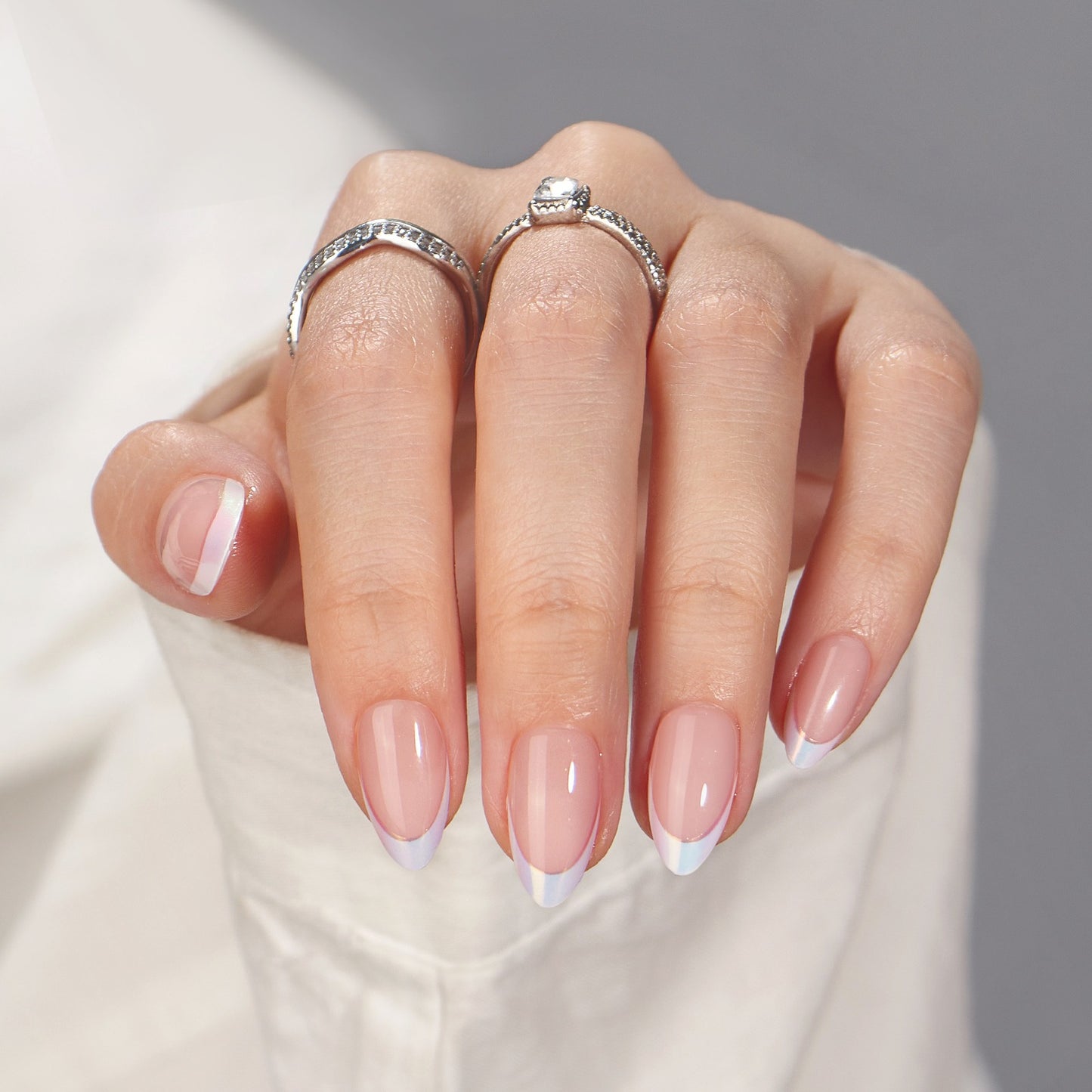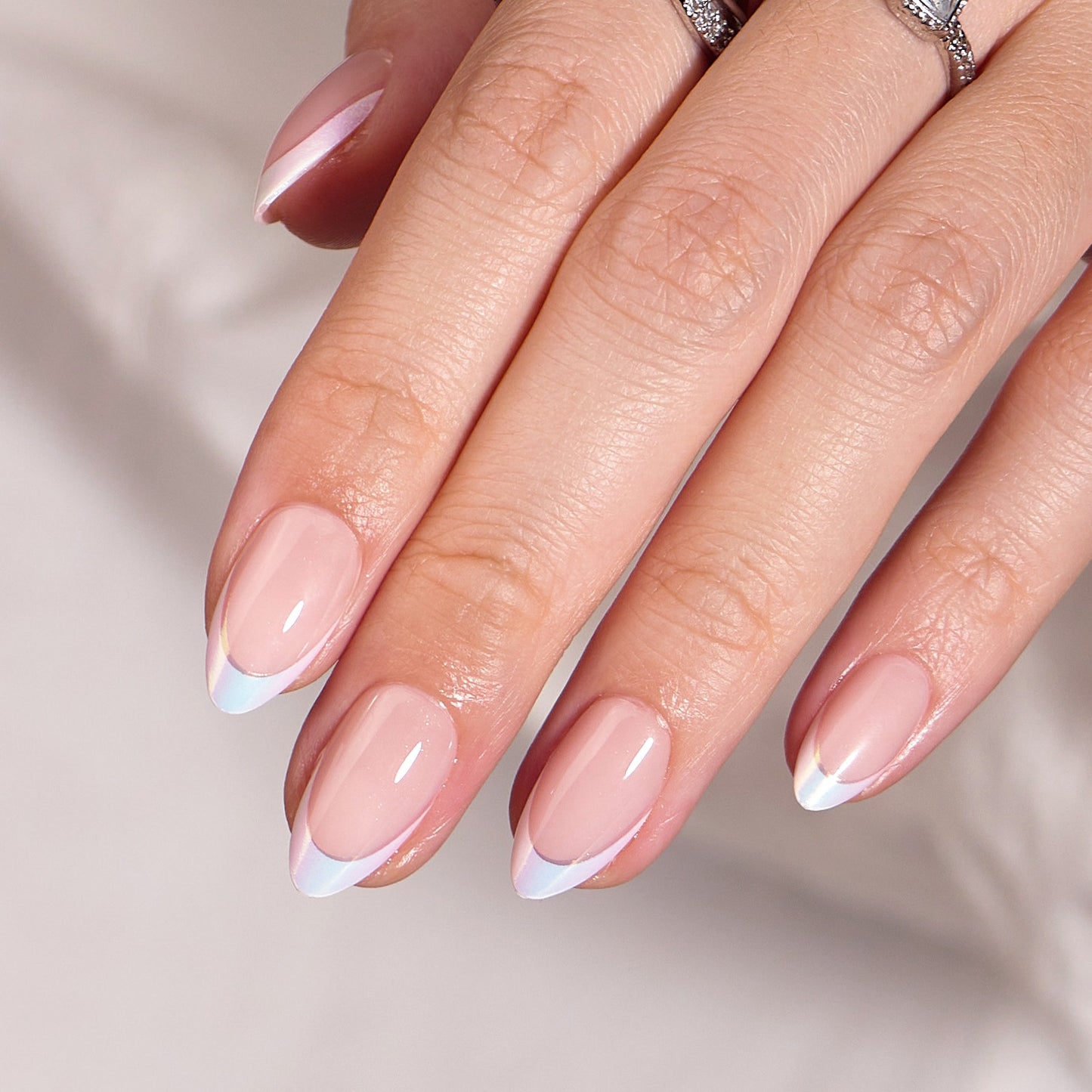 Sobilik nimetus
Väga ilusad küüned, pikkus samuti hea!
Mega!
Väga lihtne paigaldada, püsivus super. Sain palju komplimente ilusate küünte kohta! Igati väärt, soovitan teistele ja ostan ise ka kindlasti uuest!
Väga mugavad!
Meditsiinitöötajana ei saa ma endale pidevat maniküüri lubada. Seega on Glowberry meeletult mugav lahendus, kui puhkuseks ilusaid küüsi soovin ☺️
Beautiful and like real
Super happy with my product. Have been wearing them 8 days now.
I think I should remove them soon, but I don´t want to!
One nail is starting to come off, but it is totally OK, as I have been washing dishes manually, had workouts, baths etc, and I can always glue it back once it comes off totally.
The white color on my manicure has a few scratches, but it all depends on how you treat your nails. No wonder it has a scratch if you cut into it with a kitchen knife - so I am very satisfied.
Suurepärane alternatiiv
Kuna töötan haiglas, siis igapäevaselt geelküüsi või geellakki ma kanda ei saa. Suve tahaks aga ikka ilus olla, Glowberry küüned on super lahendus. Need sobivad hästi, näevad ilusad välja ning püsivad kaua peal. Olen saanud palju komplimente.
How to apply
1. Prep

2. Apply glue

3. Press On

4. 🔥
Salon-quality at half the price
Glowberry comes with the sturdiness of acrylics and convenience of press-ons.
NON-DAMAGING

Doesn't damage your natural nails like gels and acrylics

REUSABLE

Reuse the nails again once you have removed them